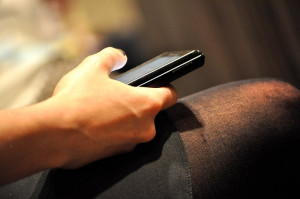 We live in a time when you have about three seconds to get someone's attention. Most people will abandon a webpage if it takes more than three seconds to load, they skim through social media feeds as fast as their fingers can swipe, and engage in different ways with numerous social media platforms every day.
The recent news that Twitter laid off 8 percent of its total workforce in an effort to cut costs and streamline its engineering team, along with varying reports on which demographics are most active on Facebook, and Instagram's ever-expanding ad offerings for businesses all demonstrate how rapidly the social media landscape is changing. It's challenging for business owners and social media strategists to plan their next step, or even determine where to begin.
Instead of having people wait around for seconds upon seconds (the horror!) while waiting for their phones or computers to navigate from Facebook to the article source, Facebook just rolled out an 'Instant Articles' feature.
This saves precious seconds of load time. In fact, these pages are supposed to load 'ten times faster than a standard mobile web article.'
This feature boasts autoplay videos that load seamlessly as you read, and the ability to zoom-in on a photo just by tilting your phone. Facebook is losing popularity among younger millennials who reportedly like to spend their social media time on more inherently visual platforms like Instagram and Snapchat.
Yet, Facebook's instant access to articles and the more efficient visual features may give users what they want, and make it easier for businesses and their media consultants to grab consumers' attention.
So what's the bottom line? Capturing the attention of your customers is harder than ever. And that's funny, because people believe social media channels make it easier than ever. It takes good strategy and communication savvy to understand how each channel works – and especially, how to make it work for you.