In our ever-changing digital world, social media is a superhero that awes its users with constant, creatively displayed content and instant connectivity. When it comes to harnessing the power of this platform, the closest thing to super powers for a social media marketer is the hashtag.
A The New York Times article, #InPraiseOfTheHashtag, notes that since its birth in 2009, the hashtag has infiltrated one in eight tweets. Huffington Post even claims that the hashtag has changed the way we communicate through tagging our thoughts, i.e.: #HuffPoRocks!
Through my time as an intern at Touchpoint Communications, I have spent a lot of time with this sociable Superman (against whom I feel like Lois Lane).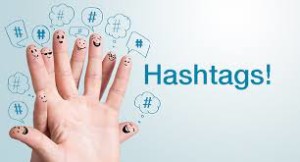 Sure, our relationship has had its ups and downs. From navigating through Hootsuite to learning how to convey your client's brand in 150 characters, I've been pushed to work magic – to make content stand out.
And key to standing out is that seemingly humble hashtag. I witnessed its power at this year's Charleston Fashion Week, when attendees were encouraged to use #chsfw. This hashtag amassed over 15,000 posts and allowed for the event to get social media buzz. Simply clicking allowed others to engage in the event.
I also observed this phenomenon through the eyes of a content creator. Anyone who lives in Charleston knows that the Bridge Run is one of the bigger events in the spring programming. The Bridge Run brings people from all over the Lowcountry to the Charleston area.
And you know what that means? Plenty of eager visitors looking for places to celebrate one of Charleston's signature events. Social media – studded with hashtags – allowed us to match client restaurants with hungry, thirsty racers. We brainstormed messages that would speak to the bridge runners in a creative way. Our restaurants had wonderful Bridge Run crowds. Now tell me that is not #powerful!
From the integration of the hashtag in our society, culture, and thought process, it looks like the pound sign is here to stay! It is our job as social media mavens to throw on our superhero capes and embrace the #powerofthehashtag.
Written by Aliana Holliday – PR & Social Media Intern