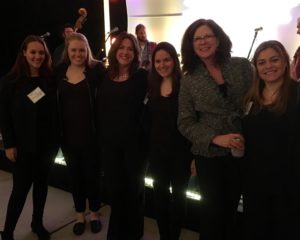 Around here, we're pretty enthusiastic organizers and promoters of public events. Over the past few months, we've had a hand (or all hands, heads and feet in some cases!) in more than a dozen events ranging in size from a dozen attendees to 5,000.
Of course, we approach every event as we do any communication exercise: with a clear goal in mind, and a whole-hearted commitment to exceeding that goal. Reflecting on what it takes to be successful had us considering a list of "must do's." We share a few here. And if you would like to know more, we invite you to give us a call to chat about how we can help YOUR next event soar!
Set your date early and avoid overlapping with other major local events. This is super challenging in Charleston, where events define our every weekend. But at least be mindful of any events that seem to focus on the SAME audience you seek.
Get details out quickly on social media and your website. Sponsors and attendees alike will be visiting you online for Intel. And that continues THROUGH your event, where social listening and responding becomes a critical communication function.
Send updates to event attendees on various platforms: social media, e-newsletters, your website. Never underestimate your audience's desire for information!
Clear signage and directions/instructions are a must. The very best event plan can break down simply because logistics were not fully fleshed out – nor communicated. One trick we like is to walk/ride your event a week before, imagining you are a first-time attendee. What "touchpoints" along the way are ideal for communication and illumination?
Ensure sociability by strengthening your on-site Wi-Fi signal. Our cultural FOMO has your guests posting their whereabouts and braggies with abandon. But only if they can access some juice. Help them do that!
Collect feedback! We find that it is human nature to end a big event and consider it "over." But that misses the important opportunity to learn and grow and improve. Ask guests what they loved, what they loathed, and anything in between and you will guarantee an even better run next time around!