This Thanksgiving season, we at Touchpoint Communications are giving back by helping our friends at One80 Place with their annual Thanksgiving turkey food drive. We hope other members of the Charleston community will also give back by donating turkeys (and $20 bills) this holiday season.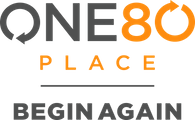 It's time to give back with turkeys! We're busy gearing up for One80 Place's fourth annual "Turkey and a $20" donation drive set for next week, Tuesday, November 21. This is a critical drive for the facility that provides food, shelter, and hope to end homelessness and hunger one person at a time, one family at a time – and we are excited to roll up our sleeves and help.
We've been tasked with planning and executing a 20-day campaign that will culminate with the Nov. 21 donation event. The goal of the campaign is to drive up excitement and generate donations throughout the entire month.
We're teaming up with local celebrities, mascots, news anchors and radio personalities to make this festive fundraiser even more successful than last year's record-breaking day. The goal is to collect 350 turkeys and raise $25,000.
2016 results by the numbers:
One80 Place collected 332 turkeys, which translated in 2,600 meals.
Collected 1,201 twenties ($20 dollar bills).
This enabled 160 people to be able to move into a home, as the funds went toward the security deposit. 
The donated turkeys will:
Help One80 Place put food on the table year-round.
Feed guests of the community kitchen.
Give turkeys to those who are struggling to put food on the table this holiday.
Help us beat last year's numbers by donating a turkey and a $20 to this non-profit organization on Tuesday, November 21. Can't make it on the 21st and want to donate? You can do that here.
Happy Thanksgiving!