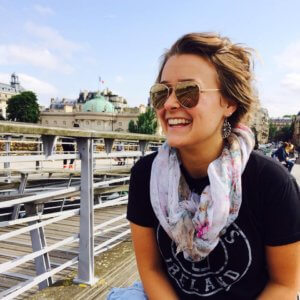 There's so much more creativity and science behind public relations than I thought.
When I started my internship at Touchpoint Communications, I was aware that public relations involved social media and event planning, but did not know the extent of what Touchpoint does for its clients.
I quickly learned that PR is also about more than events and posts!
Beyond posting Instagram photos and Facebook updates, they manage a company's entire public image. I helped Michael and Emily reply to customer complaints, repost customer pictures, advertise new menus and promote different events through various media channels.
Figuring out what kind of audience a company hopes to attract and then creating a social media presence that encourages that audience is pretty clever. Being able to help the team work to meet the goals of their clients was a real learning experience.
Meanwhile, PR is often about working with the media. I learned that the creativity and insight required to gain a writer's interest combines some of the skills I learned in college. It's interesting to see the blend of interpersonal skills, marketing and writing that goes into pitching the media.
Writing turns out to be a big part of the work here. After writing innumerable essays for college, it was encouraging to see how those skills will come in to play in the workplace!
Studying organizational communication has exposed me to various theories about structure and its impact on the interactions between employees and their bosses. Watching those different theories unfold in real time proved fascinating!
Seeing a group of adults work in a professional setting that is laid-back and amiable is pretty reassuring for a college senior, and makes the "real world" so much more appealing. This team clearly loves what they do and enjoys their work environment.
The lively work atmosphere and the jovial relationship between all of the employees made my first office "job" far more entertaining than expected.
Written by intern Maddy Longenecker