Charleston Fashion Week struts into downtown Charleston 

March 13-17, 2018

. For the third year, Touchpoint will provide local, regional and national PR support by rustling up some serious fashion press for the week of shows under the tents in Marion Square. We work directly with emerging designers, featured designers and model talent to foster stories worthy of press.
Charleston Fashion Week 2017 Highlights:
225 million total earned media reach (digital & print) 

$6 million total PR value 

Top placements include: InStyle, Southern Living, AFAR, Over the Moon, Brighton the Day and more. 
The 2017 Charleston Fashion Week contributed more than $3 million to the local economy, per The College of Charleston. 
Charleston Fashion Week
Charleston Fashion Week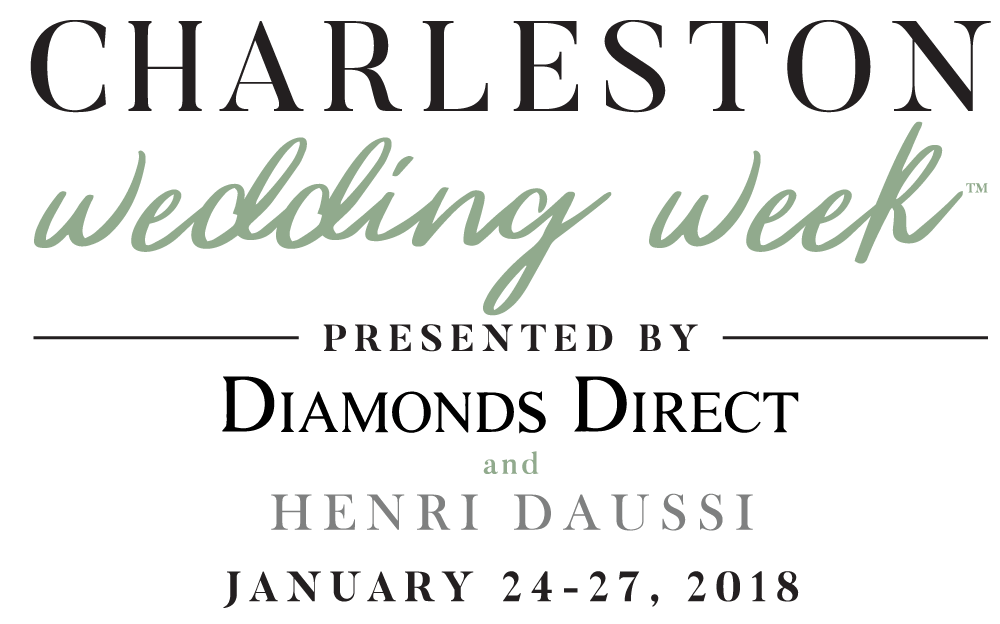 We'll be saying "I do" with Charleston Wedding Week for the second year, January 24-27, 2018. Our PR efforts will attract future brides, wedding planners, florists and photographers for a week full of workshops, fashion events, venue tours, trunk shows and more! 
Charleston Wedding Week

Provide Media Planning & Sponsorship Support for Charleston Wine + Food, which celebrates the best that the city of Charleston, SC has to offer: a local food culture rich in tradition with James Beard Award-winning chefs.
Charleston Wine + Food Festival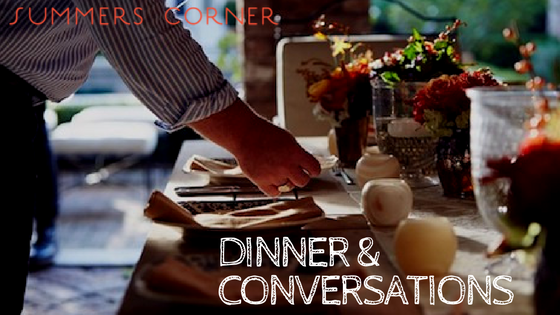 We believe – and are lucky to find clients who agree – that it's important to support local artisans.  We helped Summers Corner create a beautiful dinner party series for local "makers"- from farmers to potters and quilters to chocolatiers, all in the gracious setting of the Linwood B&B in Summerville. The Jeffersonian-style dinner set the stage for all guests to stick to one united dinner conversation. There was a great deal of discussion of community and locally sourced menus by local chefs.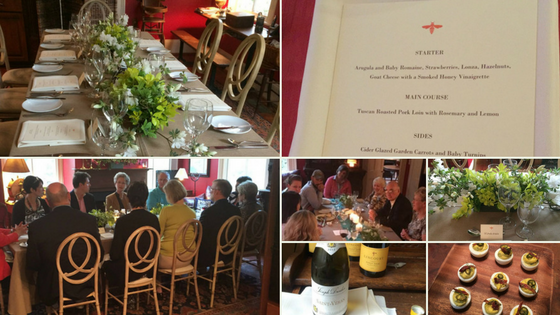 Dinner & Conversations
Dinner & Conversations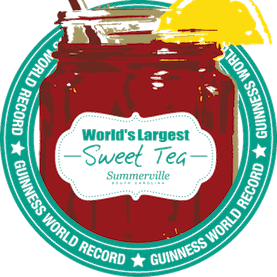 Touchpoint promoted the Town of Summerville #SweetLife with a mix of earned, paid and social media endeavors that led to national media coverage. Paid media showcased the "local heroes" who help grow Summerville's farms, gardens and athletic events; a bus wrap ad promoting Summerville lured tourists to the "Flowertown in the Pines" from far and wide.
On social media, prospective tourists were attracted to our depiction of the town through video interviews with business owners, photos of the town's lush floral landscapes and scenes of its extensive array of historic homes -- all of which combine to make Summerville so sweet. Media coverage of the 2016 Record Smashing Tea Party reached more than 30 million people, and upwards of 5,000 people traveled from all over to get a taste of the 2,400 gallons of locally sourced and sweetened sweet tea the town brewed for the event. In the end, Summerville again claimed the Guinness World Record for World's Largest Iced Tea.
We think our work with the town proves that this isn't just work to us, we're hooked on the Sweet Life!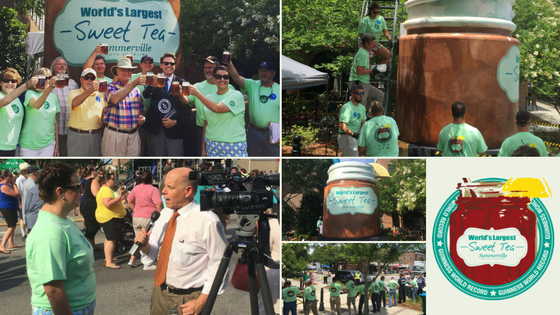 Guiness World Record Sweet Tea Event
Guiness World Record Sweet Tea Event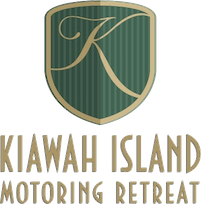 Kiawah Island Motoring Retreat is poised to become one of the Southeast's most popular Concours events.  On April 15-17, 2016, this event featured world-class cars, judges and events designed to thrill car enthusiasts.  We went full throttle and created all sponsorship materials. Former Client
Kiawah Island Motoring Retreat
Kiawah Island Motoring Retreat

Former Client: The Lowcountry Open Land Trust is a nonprofit organization focused on protecting ecologically, agriculturally and historically significant Lowcountry lands. We act as an extension of its communication team by advising LOLT on media and community relations efforts. Touchpoint has assisted with the easement of the Ashem Farm into the Charleston County Park System, and we are currently working to protect the second phase of the Angel Oak Preserve from development.
Lowcountry Open Land Trust
Lowcountry Open Land Trust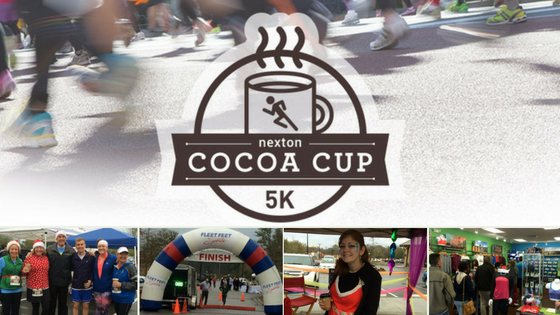 Touchpoint has been invited back for a third year to help organize and promote the Nexton Cocoa Cup 5K. Known now as the "hoodie run" thanks to the iconic race sweatshirt, the Cocoa Cup attracts thousands of runners and walkers to the "5K course in greater Charleston" through Summerville's Nexton community. Post and Courier's Charleston Scene was there to capture every moment along the way. 
Register for Nexton Cocoa Cup 5K 2016 at City Paper Tickets

Nexton Cocoa Cup 5K
Nexton Cocoa Cup 5K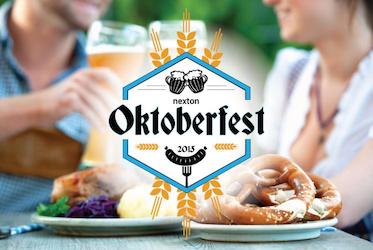 Hundreds of friends and community members flocked to Nexton to enjoy bier, brats and bretzels for the first Nexton Oktoberfest. The entire day was punctuated by "beer tent" music like Leichensteiner, Beer Barrel Polka and The Chicken dance by the Sauerkraut Band. Manning the microphone between sets was the Lowcountry's favorite tune mixer, DJ NattyHeavy. Healthy competition led us to find the best dancers, the strongest stein holder and the best-dressed canine!
Nexton Oktoberfest
Nexton Oktoberfest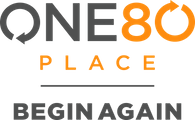 One-Eighty Place undertook an $8 million, two-year construction project, to bring enhanced services to the area's homeless population.  The new 30,000-square foot center opened its doors at 35 Walnut Street on November 7, 2014. We love assisting with media relations for such a deserving cause.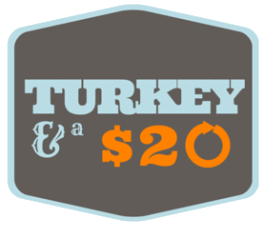 Touchpoint was tasked with publicizing and infusing more fun into One80 Place's annual Turkey and a $20 donation drive. We conceptualized and executed a fun, festive experience for donors, accounting for the fact that most people only had time to "drive through and drop off."
Local celebrities -- sports team mascots, television/radio personalities and charitable groups -- were invited to greet donors and collect donations. We secured print, online and video media coverage pre-and post-event, and provided social media strategy/execution to support our publicity efforts, and connect with the community. 
It feels good to do good work, but even better when that work helps raise tens of thousands of dollars and leads to the collection of hundreds of turkeys. This drive enabled One80 Place to prepare and serve 200,000 meals throughout the year.
One80 Place
One80 Place

One of our greatest thrills comes from helping reveal something new to the world. Whether it's a restaurant, a product, or an entire community, the act of helping birth a new entity is beyond exciting. We're uber proud to have helped launch Summers Corner, a special "community in a garden" growing in Summerville, SC. In Fall 2015, years of careful thinking and cultivation gave way to the first public glimpse of this special place. We have appreciated an insider look at the crisp strategy and sumptuous creative by Colorado-based Strada. And we extend warm thanks to the dozens of partners who've helped make the media launch plan so richly rewarding. We highly recommend keeping an eye on the SC Facebook and Instagram feeds to see this place bloom.

Summers Corner Grand Opening
Summers Corner Grand Opening

Former Client: We provided the William H. Johnson-Smithsonian Exhibit earned media support for the traveling exhibit of jazz age painter William H. Johnson's most influential work at Jones-Carter Gallery in Lake City, SC.
William H. Johnson Smithsonian Exhibit
William H. Johnson Smithsonian Exhibit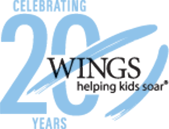 WINGS teaches social and emotional literacy to at risk kinds in after-school programs. Touchpoint developed numerous strategies to build their brand and increase engagement, including a downloadable kit full of at-home tips and tutorials. We also supported the organization's expansion into Charlotte, Lake City, SC and Atlanta. Former Client
WINGS for Kids - Coastal Vascular & Vein Center
WINGS for Kids - Coastal Vascular & Vein Centerart