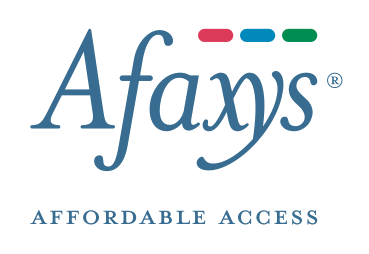 Former Client: Touchpoint provides strategic communication counsel and execution to Afaxys. The company's purpose is to provide mission-critical products to safety net health providers. That purpose – serving the un- and under-insured—matches our ideals, and we're pleased to have been involved since 2007.
Afaxys, Inc.
Afaxys, Inc.

Former Client: For far too long, individuals diagnosed with cancer of the liver, gallbladder or bile ducts had few places to turn for informational resources. These hepatobiliary cancers are often referred to as orphan tumors because there is little awareness, research visibility and support. Hepatobiliary cancers are relatively uncommon in developed countries, the number of incidences is increasing dramatically in certain geographies. CanLiv addresses this gap between current and predicted patient needs and available nonsurgical treatment options. This private foundation has mobilized a network of researchers and doctors to help develop new cures and treatment protocols, to share insights and information with the public and to alert the world to the preponderance of these cancers. Our work helped increase CanLiv's Facebook audience by 7,000% in just one year with fans in countries as far away as Peru, India, Ghana and the United Kingdom. We also worked to redesign the CanLiv website and achieved a 77% increase in page views, 124% increase in average time on site, doubled the number of pages visited and decreased the bounce rate by 20% over the same period last year.
Learn more about CanLiv and hepatobiliary cancer on Facebook and YouTube.
AHECs
AHECs

Former Client: The Charleston Metro Chamber enlisted our help with a super-fast turnaround of a campaign to improve regional awareness of the need for - and value of - offering more advanced degrees for Charleston-area workers. Our "Degrees of Change" campaign harnessed paid media, social channels, event marketing and publicity to showcase the many ways the local economy has evolved and relies on highly-trained thinkers and doers.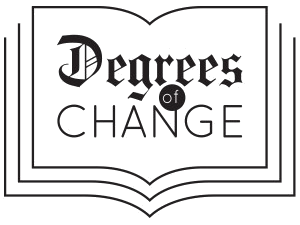 Charleston Metro Chamber
Charleston Metro Chamber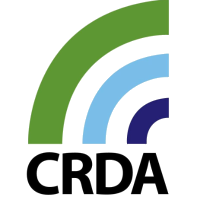 For years, we have worked in various capacities for this tri-county facilitator of business investment. Tasked with marketing the region to relocating businesses, site selectors and influencers, the CRDA works tirelessly to promote investment here. Touchpoint has pitched in with event promotion, paid media planning, talent scouting and strategic insights.
Charleston Regional Development Alliance
Charleston Regional Development Alliance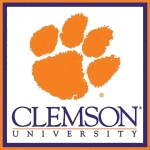 Former Client: Our work with Clemson has been long and fruitful, and includes support for various university activities in greater Charleston.  Its Clemson Architecture Center celebrated its 25th anniversary in 2013, and Touchpoint provided event and PR support.
Clemson Architecture Center in Charleston
Clemson University

The College of Charleston's one-year global MBA program is housed in the School of Business' downtown campus. In its fifth year, the program is gaining popularity and is accredited by AACSB International. Touchpoint has been retained to help the CofC MBA program tell its story through earned and social media.
College of Charleston MBA Program
College of Charleston MBA Program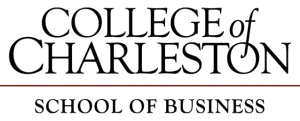 We operate as an extension of the internal communications team in the Beatty Center at the College of Charleston School of Business. We help tell the stories that matter: SBNews – the alumni e-newsletter, faculty research highlights, student internship blurbs and manage social media platforms.
College of Charleston School of Business
College of Charleston School of Business

Charleston-based Gotcha Group offers two great transportation solutions for college campuses, cities and others: an app-driven bike share program currently employed on 12 campuses, and an eco-friendly electric vehicle ride program available for special events and 12 college campuses. Touchpoint's work for Gotcha is designed to build consumer awareness in key markets, as well as draw the attention of advertisers and decision-makers who would be interested in harnessing the power of a Gotcha Bike or Gotcha Ride. Success to date has included features in USA Today, among others. Our work includes PR and digital strategy.
The Gotcha Group
The Gotcha Group

Located at the nexus of I-26 and 17 in Summerville, the Nexton community is perched at the edge of the region's most significant economic growth. As the area's newest jobs center, Nexton has positioned itself for success by attracting a robust roster of commercial entities. But they didn't stop there. Nexton's Brighton Park Village opened in the spring of 2015, and within just over a year more than 100 home sales, a community pool, a new elementary school, and more emerged on site – proving that people really do love the thought of living, working and playing in one connected, convenient place.
Nexton
Nexton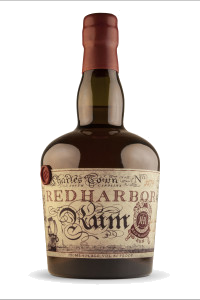 Former Client: Created by the youngest distillers in the nation, Red Harbor Rum hit Charleston shelves mid-2015. The Colonial-style rum clearly tapped into a yearning for authentic, local products, as it became the most successful launch in a decade, according to its distributors. Touchpoint helped the young entrepreneurs get a running head start with a combination of earned media, social media and event support. It all started with a private launch party aside the "Red Harbor" in a private residence on East Battery. Soon, coverage in the Post and Courier, Charleston magazine and from bloggers like the Cocktail Bandits helped fuel interest. And more is on the way!
Red Harbor Rum
Red Harbor Rum

Former Client: This is just the sort of client passionate communicators love to sink their teeth into. With a very specialized product – concealment for wireless antennas – and a defined-yet-hard-to-find target audience, they present a fun challenge. Our work with STEALTH® Concealment Solutions has landed them in national consumer and trade media, executed a LinkedIn strategy that resulted in a fast $35,000 sale (and counting), and launched the company's first-ever consumer-facing effort, Stealth Tower Power. Currently, we are working with management to strengthen internal communication.
STEALTH® Concealment Solutions
STEALTH® Concealment Solutions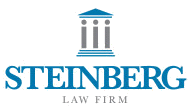 Former Client: Marketing for law firms has experienced an enormous evolution in recent years. And we're proud to have helped this venerable Charleston firm steer through those times and emerge successful. Our work with Steinberg Law Firm includes collateral development, public relations, digital strategy and television production. Our first TV campaign for this plaintiff's firm contributed to a 100 percent increase in call volume.
Steinberg Law Firm
Steinberg Law Firm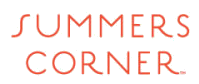 Summers Corner has tapped into a growing longing that people have for connecting to one another and to nature. Anchored by a community garden and busy hive of Master Gardeners, Summers Corner expresses its unique persona in many ways: a bat house was the first residence built there; a new Dorchester District 2 School incorporates nature paths and an outdoor reading room; every house is located within a five-minute walk of a park, and so much more. Located just minutes from the Pine Hill Industrial Park, Summers Corner represents "what's next" in area development.
Summers Corner
Summers Corner