There are some days at Touchpoint Communications when we just have to #humblebrag about a client. This week, that shoutout goes to our client, Gotcha Bike.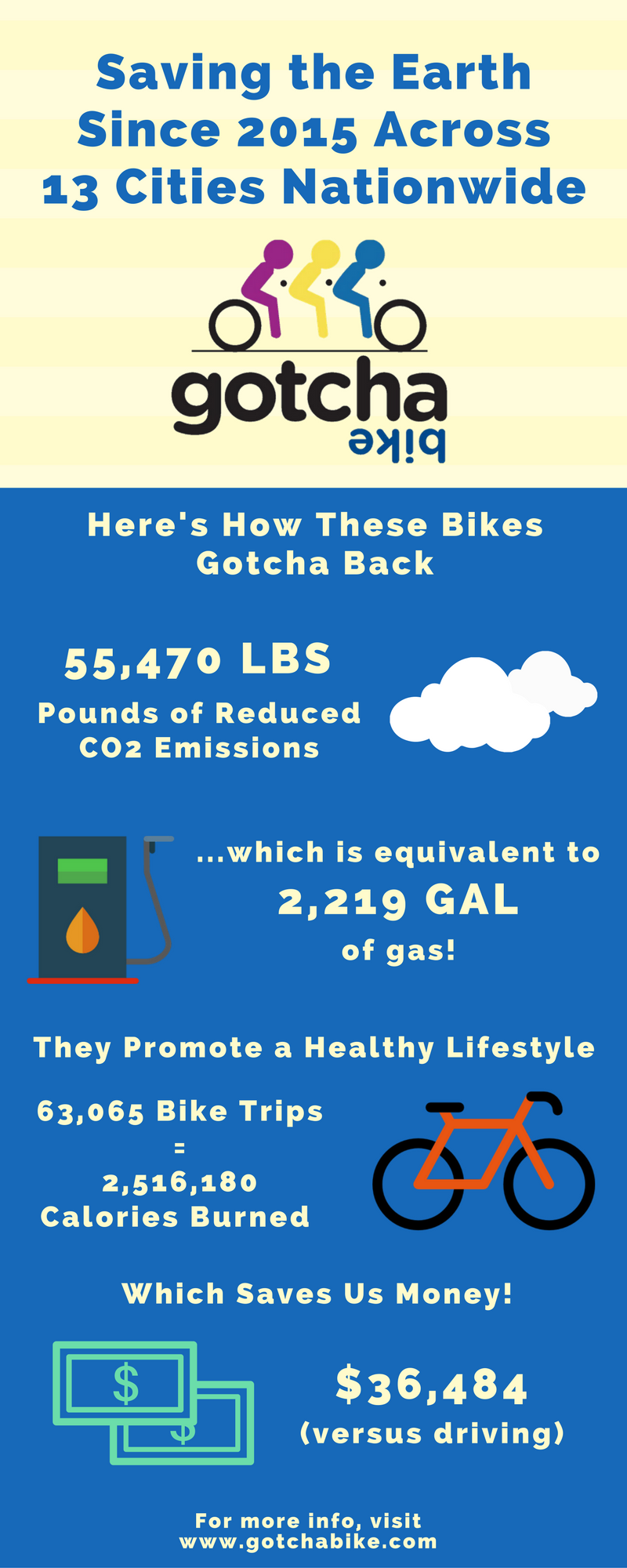 Charleston's City Council is preparing to vote on a contract with Gotcha Bike this Thursday, which would make a citywide bike share program a reality. But what makes Gotcha Bike different from so many other bike share programs across the world?

Well . . . Gotcha Bike is saving the Earth in three huge ways:
Promoting a Healthy Lifestyle

Reducing Carbon Dioxide Emissions

Saving Us Money!
But first, what is Gotcha Bike? Gotcha Bike is an innovative, sustainable and eco-friendly alternative to transportation. Every bike is GPS-enabled, which allows riders to locate and access the bikes using a smartphone or computer.
Yes, the technology integrated in each bike is impressive. But what deserves the #humblebrag is how Gotcha Bike is saving the Earth through its bike share program in those three ways.
Launched in early 2015, Gotcha Bike is now in 13 different cities, collegiate campuses and residential housing communities across the nation. Look at how 9,500 Gotcha Bike users have benefited from over 63,000 trips since launch:
2,516,180 calories burned

55,470 pounds of CO2 emissions reduced

$36,484 saved (versus driving)
Just looking at those numbers leaves me in a state of awe. As I look down at my SoBi app, I am literally seeing how many calories I burn each ride, how I'm reducing my CO2 output, and how much money I'm saving on car maintenance, repairs and gas. That's cool.
We at Touchpoint cannot wait for Gotcha Bike to arrive early next year, because we think everyone in the Holy City should have a chance to see how they could help save the earth too.