"Is this work? It can't be. Nobody should be allowed to have this much fun."
That's the text a Touchpointer sent on day 3 of a 4-day triathlon otherwise known as Charleston Wine & Food. That annual celebration of culinary arts brings amazing chefs, wine experts and others to Charleston, and focuses on the homegrown talent we marinade in daily.
For the PR folks who work with those talents, Wine & Food is an exciting, action packed festival marked less by eating or drinking, and more by connecting, pitching and charming. (Ironically, many of our ilk work so hard during the Festival, we scarcely eat and end up at McDonald's drive-thrus late at night. Don't judge!)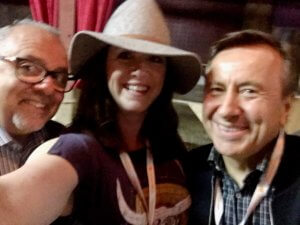 And it's all in hopes that we help our clients (seven of whom were showcased at this year's festival) make lasting love connections with media, influencers and icons. The results can be immediate or long-term. They are always exhilarating, as witnessed in that exuberant, opening text from a publicist on the trail of a hot lead.
That festival weekend falls just 10 days before Charleston Fashion Week, another marathon that finds our Touchpointers going all-in and all out to make great things happen.
For 2017, we'll be helping bloggers, traditional media and social influencers get up close and personal with established designers like Rachel Roy and Bibu Mohapatra, and a host of talents who may soon dominate the world's runways.
We enjoy bringing the festival to the attention of local fashionistas and those from "off." We're also proud to have snagged the American Marketing Association's award for Best PR 2016 for our work on behalf Charleston Fashion Week.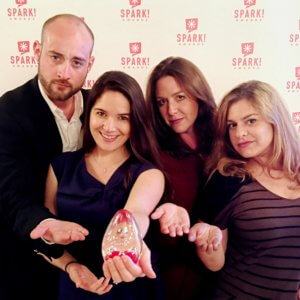 Next month, we'll be shuttling writers and influencers to Lake City, S.C., to witness the amazing transformation art can have on a small town. We're excited to be promoting the fifth annual ArtFields, which recently snagged South Carolina Tourism's coveted Bundy Award for tourism marketing.
Bedazzled by 400 original works of art, Lake City will likely be home to more galleries per capita than any other U.S. city, thanks to the fact that barber shops, mattress stores and libraries give themselves over to display art for 9 days (April 21 – 29).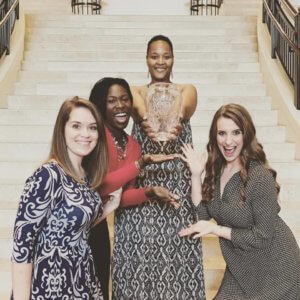 So, if you've discerned from this post that Touchpoint loves festivals, you're right. But we don't love them because they're fun. Rather, they put us to the test in real, immediate and tangible ways. We thrive on the hunt. We embrace the strategy that drives success. And we are pretty addicted to the rewards – enduring connections between our clients and their publics.
Is this work? Yep. And lucky for us, we get to do it!