One might assume that I'd return with all of the answers after hearing from a few of the brightest minds in the biz at Facebook HQ for Ragan's Social Media & Storytelling Summit over the summer. My brief stint in Silicon Valley led to divergent thinking while also confirming what most content strategists already know.
As silly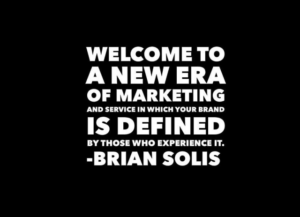 as it sounds, social media is a lot like weight loss. What works for one person, and in our case, client (business, public figure, nonprofit etc.), may not work for another. There is no easy solution, no magic formula, no shortcuts.
For example, just because Pokémon GO was a phenomenon, tailoring social media posts to include references to the game might not have made sense for your brand. It's not necessary to jump on every trend. It may have helped increase the social reach of game stores and the like, but does it elevate your business? Or is it an (off-brand) attempt at gaining followers? If the answer is the latter, then this type of post will seem tone-deaf to fans.
It's important to experiment, but don't let social content deviate too far from the strategy outlining where you want the brand to go. When creating content, ask yourself, "will this help the client get there?"
Just as you probably wouldn't lose 10 pounds without paying attention to what you're eating, you won't gain a significant number of followers by posting random content. This is where social listening comes in: You have to know what your brand's followers want to see, and you learn that by following them and incorporating them into your brand's story.
Strategy relies heavily on trial and error, considering the rate at which the rules of social media algorithms and advertisements develop. These "rules" and best practices aren't changing by chance though, the consistent shift to content that's (even more) instant, visually-oriented and authentic is a direct reflection of what emerging generations need to stay engaged.
Generations are refreshing faster and technology is changing monumentally in short time periods. The summit's first presenter, Jeffrey Eagle of AARP, said that when you're creating content "Keep short attention spans in mind: As short as it can be, as long as it needs to be."  
It became apparent by the end of the first two presentations that a pattern had emerged. From AARP's poignant videos on aging that people of all ages have shared to their own social media followers, to Southwest Airline's proven success in social listening, certain themes are gaining momentum.
Authentic content performs best, keep things relevant to your audience
Followers want in, give them behind-the-scenes access
Evoke emotions and inspire
Don't chase shiny objects
Each theme is a world of its own that we'll delve into in future blogs. Staying true to the strategy with social content will help you decide which "shiny objects" you should experiment with and which you should leave alone. Nothing is more inauthentic than posting for the sake of "fitting in."
Overall, content that hits a nerve — whether it tickles the funny bone, arouses sympathy or is extremely relatable, has the power to be shared across social channels to viral levels.
*written by Account Executive Emily Portoghese