The phrase "tell their story to those who need to hear it" reverberates through our office daily at Touchpoint Communications because stories are at the core of Public Relations. Traditional storytelling is not the only option. A strategy combining traditional and digital storytelling reaches even more of those people who need to hear your story.
Digital storytelling is critically important and goes beyond social media channels. Consider the list below when developing your digital storytelling strategy.
Digital Storytelling – A New Web Standard: HTTPS.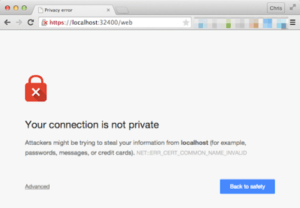 Google is calling for all websites to switch to HTTPS (a secure connection) to ensure they remain safe for transactions like credit card purchases.  When a website has a standard HTTP connection, unauthorized parties can observe the conversation between you and the site, i.e., what you are doing or typing while on a website.
Google's long-term plan is to require an HTTPS for every website, even when users are not sharing sensitive information. This means without an HTTPS address in the future, your website will be marked as "not secure" and will not display your landing page.
Plan ahead and install the right type of SSL certificate to prevent any drop offs or inaccurate analytics tracking for your site.
Digital Storytelling – Mass adoption of Accelerated Mobile Pages (AMP).
If a website is taking too long to load, most of us will immediately close the webpage. Google knows this. User experience, such as page load time, is a primary factor in ranking a website in search engine results.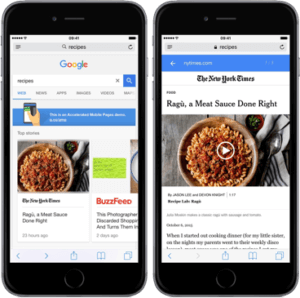 Google's Accelerated Mobile Pages (AMP) Project provides a way to instantly load mobile optimized content (created once) and published everywhere. This saves digital content creators time while making audiences happy, according to a survey from 9to5Google suggesting users prefer AMPs over regular content.
 What are AMPs? They allow static HTML pages for mobile users to render more quickly. Instead of sites having inconsistent sizing and coding parameters for loading a page in a browser, it will all be streamlined. 
Digital Storytelling – Optimize for Voice Search.
Voice search is booming. According to a Google survey in 2014 conducted by Northstar Research, 55 percent of teens and 41 percent of adults are using voice search more than once a day. Recent studies have suggested that the use of voice recognition will double in the next five years.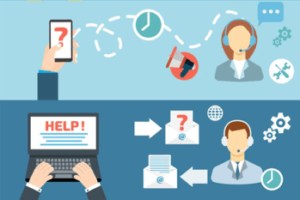 Voice search in mobile has a higher percentage of featured snippets (the answer boxes that appear beneath the search results). This means any optimizer should start including keywords based on how people search when they speak into their mobile phones.
The growth in popularity of voice search requires us to anticipate our users' wants and needs to ensure we are answering their questions above the competition.
Written by Michael Stettner